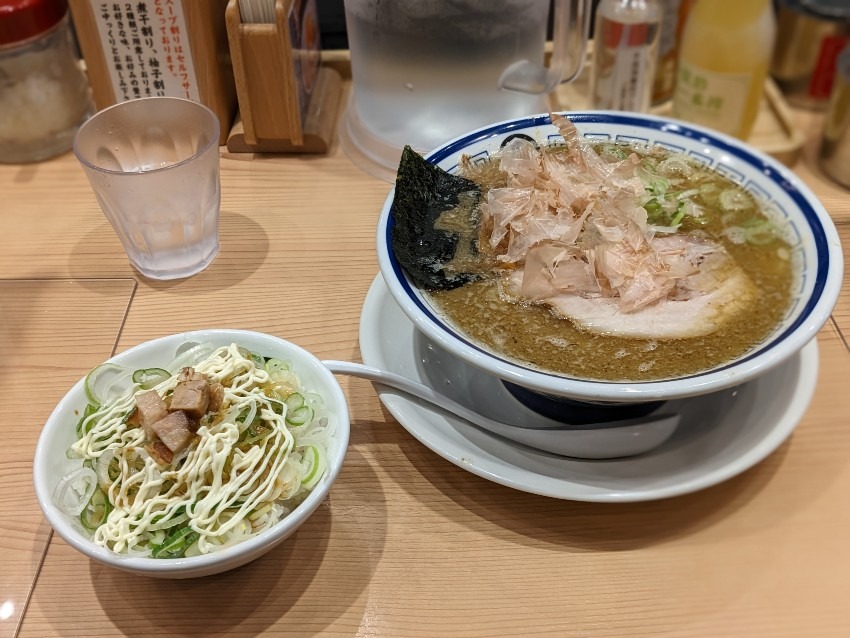 Plenty of umami!
Ramen and green onion rice at Ramen "Gyoku" in the building by JR Kawasaki Station.
It is a very tasty ramen with a little bit sweet niboshi (dried fish) flavor soup and plenty of bonito flakes.
If you like Japanese "dashi", I think even foreigners will like it very much!