The three large photos on the top page are all of seasonal Japanese landscapes and events.
They all symbolize the beauty of Japan. Did you like them?
The explanation for each photo is as follows.
Rurikoin (kyoto)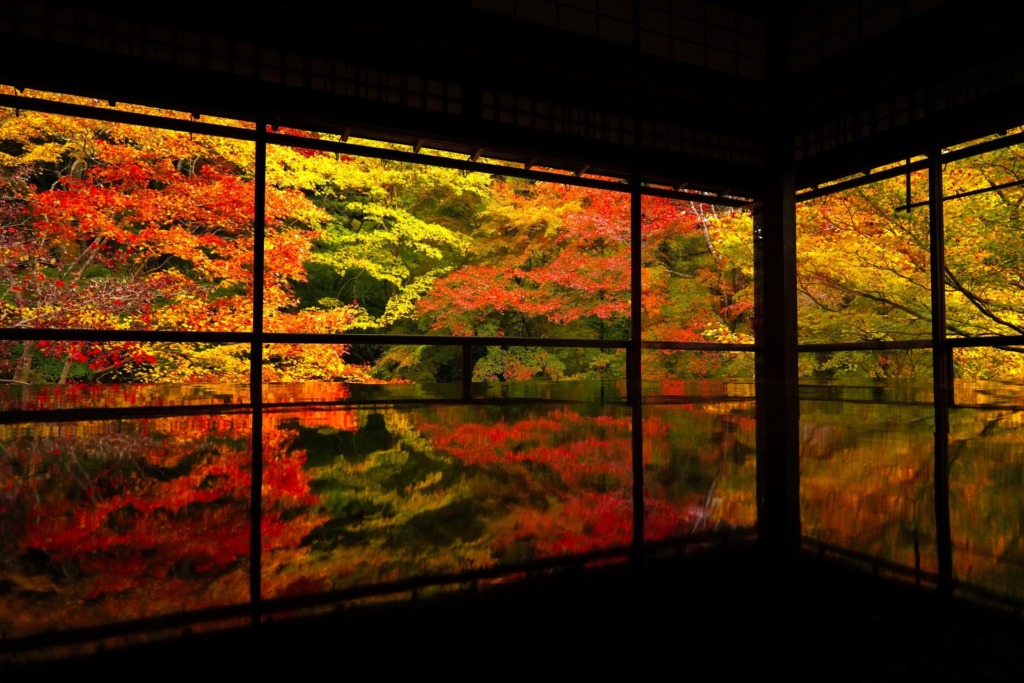 Ruriko-in Temple is a Jodo Shinshu temple located at the foot of Mount Hiei. Normally closed to the public, the temple is open to the public only during the green maple season in spring and the autumn foliage season in fall (advance reservations are required). The temple is famous for the reflection of maple trees in the garden on the desk-top on the second floor of the Shoin, and the view of the "Ruri-no-niwa" while sipping green tea on the first floor is also spectacular.
Reference: Ruriko-in Website https://rurikoin.komyoji.com/lp/en/
Handheld Fireworks Dedication "Jinzen Hoyo" at Toyohashi Gion Festival (Toyohashi)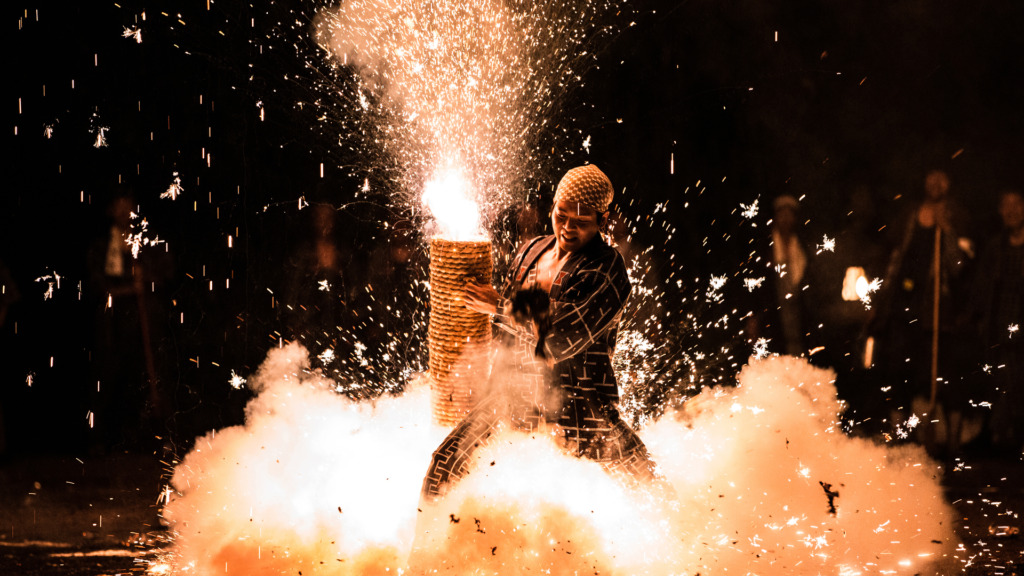 This brave photo shows a shot of the Handheld Fireworks display at the Toyohashi Gion Festival held every July at Yoshida Shrine in Toyohashi City, Aichi Prefecture. Tezutsu fireworks are made of hollowed-out bamboos filled with gunpowder, and are shot off by holding the spewing fireworks under one's arm or stomach. It looks dangerous, but once you get used to it, you will be able to tolerate the heat of the fire.
Ginzan Onsen (Yamagata)
This is a winter scene of Ginzan Onsen in Obanazawa City, Yamagata Prefecture. The retro landscape is lined with wooden hot spring inns built between the Taisho and early Showa eras. At dusk, the gas lamps are lit, and the snow-covered streets look even more beautiful on a snowy night.