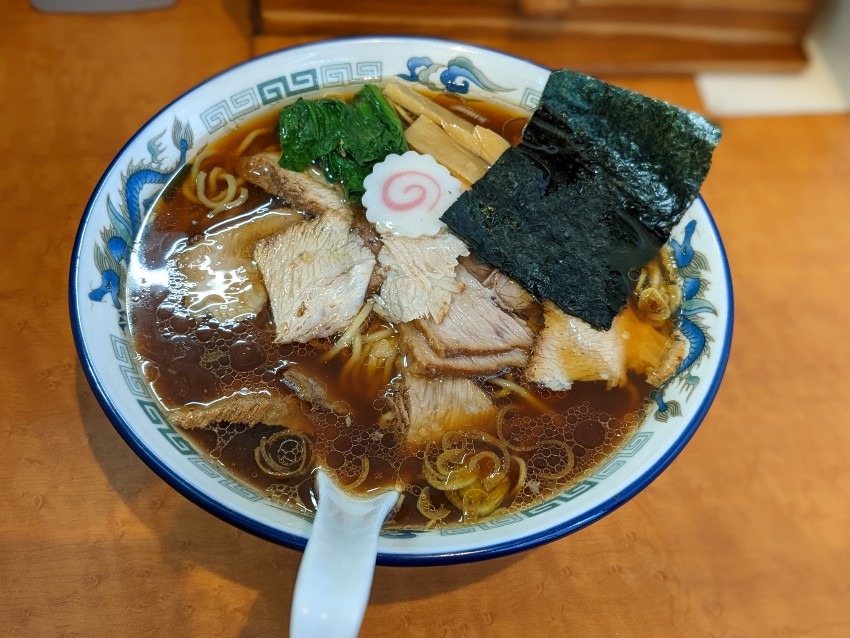 Ginger soy sauce ramen in Koenji
It's chashu-men at Menya Kamui in Koenji.
The famous ginger soy sauce ramen from Nagaoka City, Niigata Prefecture, is available here.
When you drink the soup, the soy sauce taste is a bit strong at first, but later you will taste the clean ginger flavor.
The thin noodles and thinly sliced chashu are a perfect match for the soup, and you will feel warm after eating it.