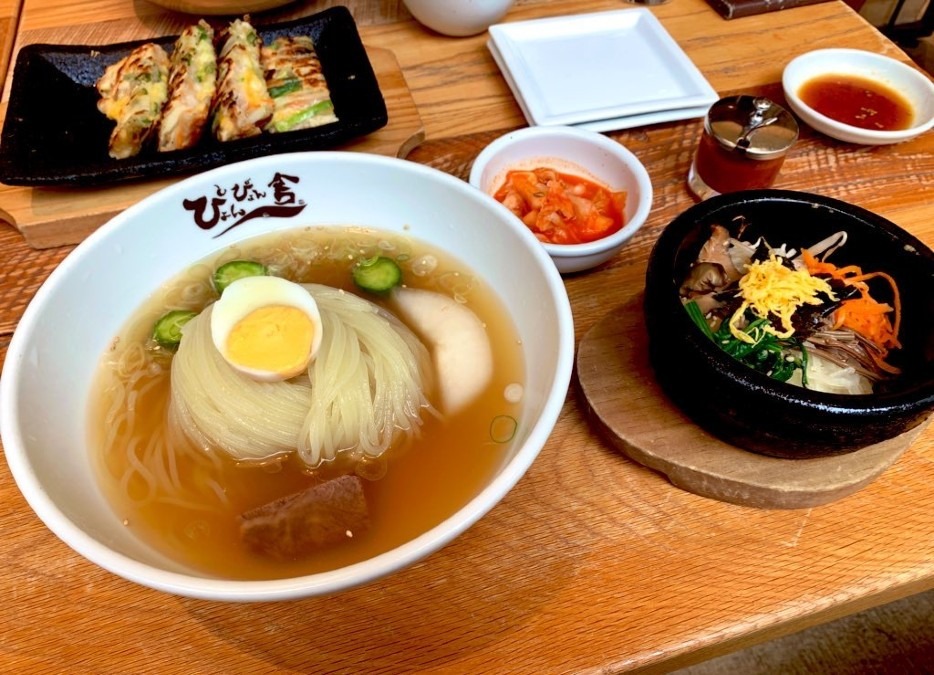 Cold Noodles!
This is cold noodles from Morioka City, Iwate Prefecture.
Speaking of Iwate, "Hi, Chan Chan! Hi, more and more! Hi, keep up the good work! is well-known for its "wanko soba" (buckwheat noodles), but in fact, its cold noodles are delicious as well. We especially recommend "Pyonpyonsha".
Another interesting feature is the different fruits that are served with the noodles depending on the season. Be sure to try the kimchi on a separate plate and enjoy the different flavors.