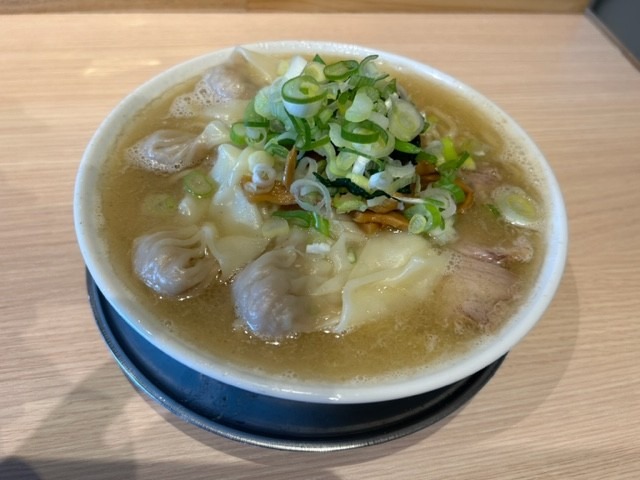 It is filled with a lot of hearty wontons!
This is the salt wonton noodle soup from Funakoshi, a popular ramen restaurant in Sakurajosui.
The bowl is filled with so much wontons and broth that it almost overflows.
The wontons and soup are delicious, but the noodles are the best!
The amount of noodles is very large, so you will be very full.
There is always a line at the restaurant, so be prepared if you want to try it!