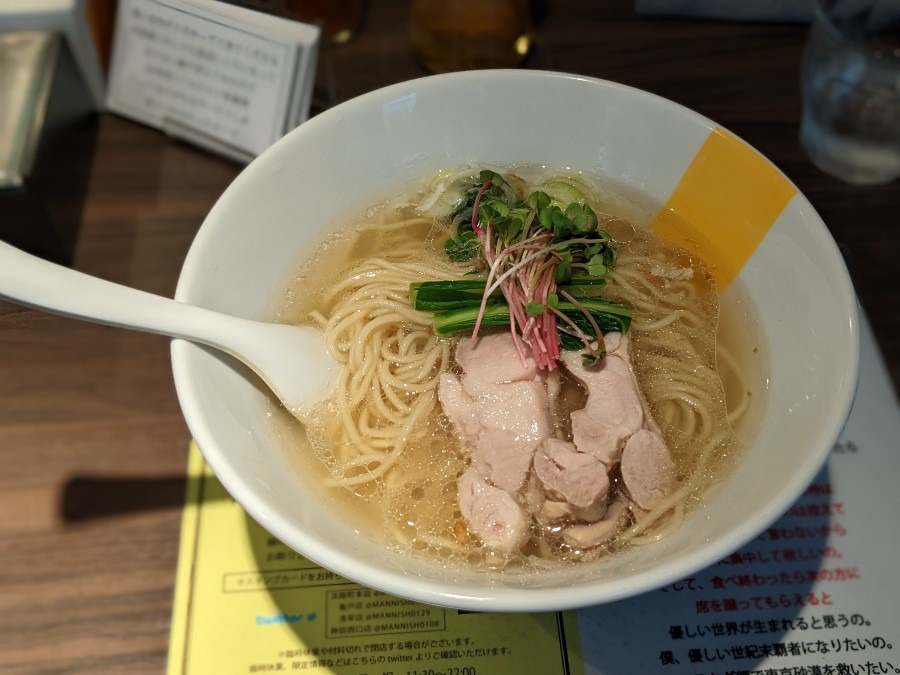 salt and ginger ramen "MANNISH"
This ramen restaurant "MANNISH" is located near Kanda and Awajicho stations.
The clear soup is very beautiful.
The ginger flavor and umami you feel the moment you drink the soup is the best!
And their chicken chashu pork is to die for!
Recommended for those who like light-flavored ramen!