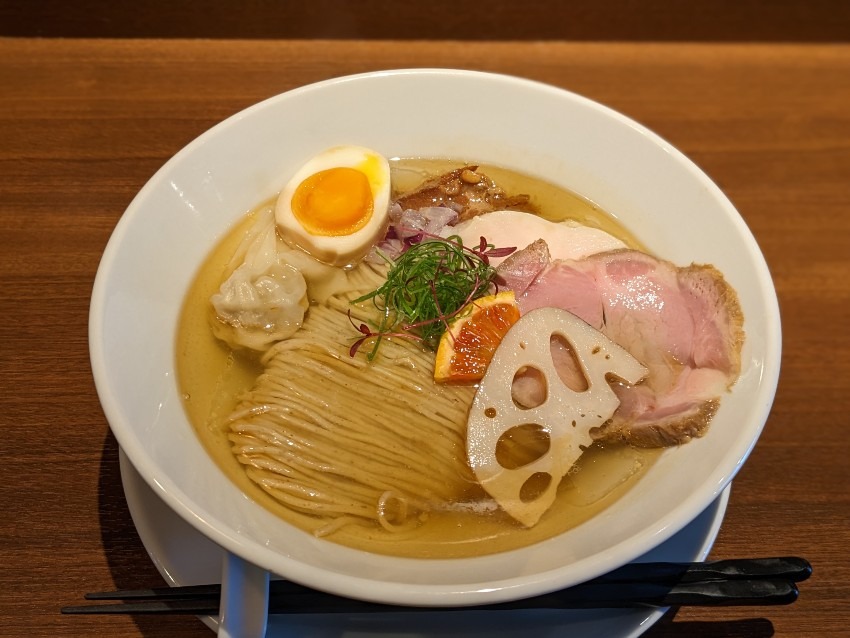 This is dried horse mackerel, salt flavored ramen from Ramen Ajiruku in Otsuka.
The ramen is beautifully presented and tastes outstanding, but the restaurant is very hard to find.
I walked past the restaurant so many times because it looked nothing like a ramen shop!
It's only open during the day as it becomes a tavern at night.
The restaurant is spacious and clean. I highly recommend!