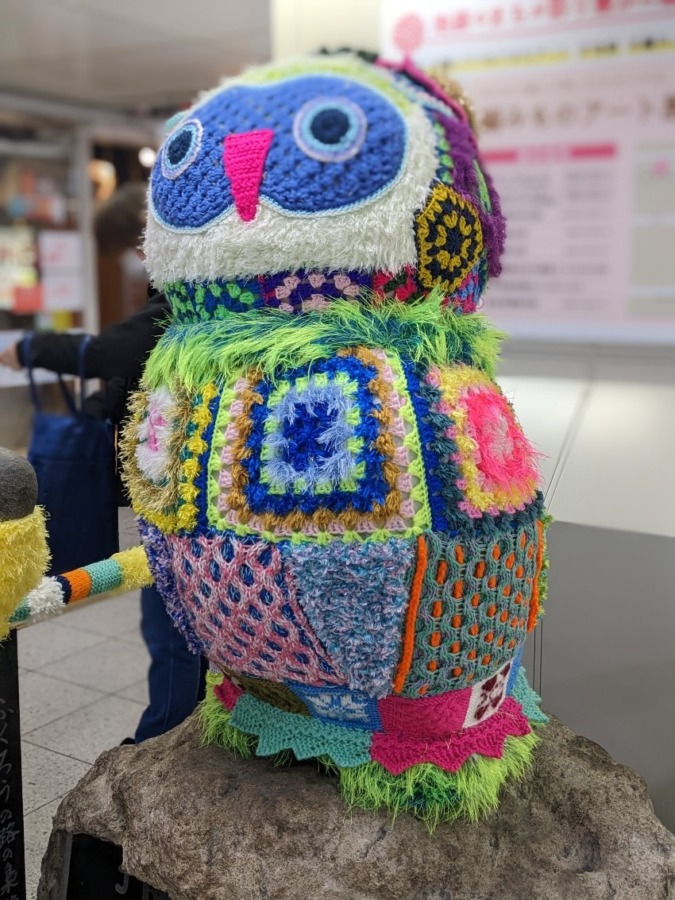 Stone owl statue in Ikebukuro
This is a stone statue of an owl that has existed in JR Ikebukuro Station for a long time.
The name "Ike-Fukuro" comes from the owl in Ikebukuro.
Everyone knows it and it is used as a meeting place.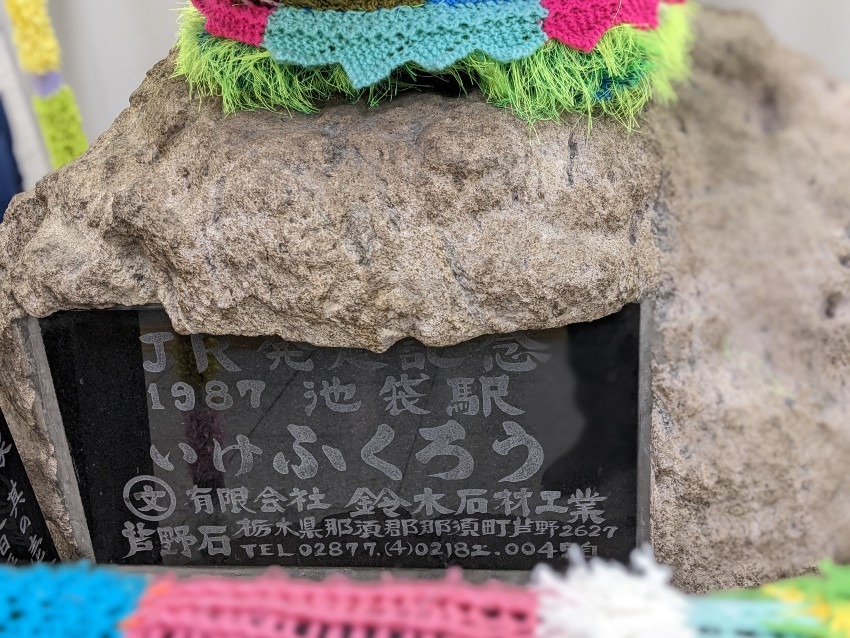 Originally it is just stone statues, but sometimes wears masks or costumes!
Now it is wearing some pretty fancy outfits, but I don't know why!