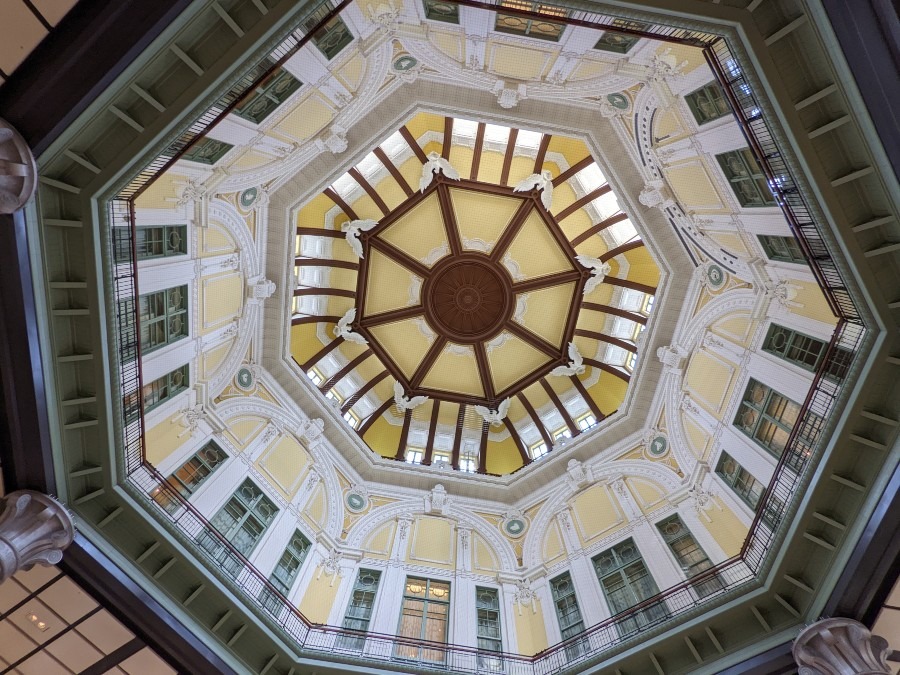 domed ceiling
It's the domed ceiling in front of the Marunouchi South Exit ticket gates of Tokyo Station. Isn't it beautiful?
Everyone is stopping and pointing their phones at the ceiling to take pictures.
I heard that the windows facing the domed ceiling are the windows of the Tokyo Station Hotel guest rooms. I would love to stay in this room.