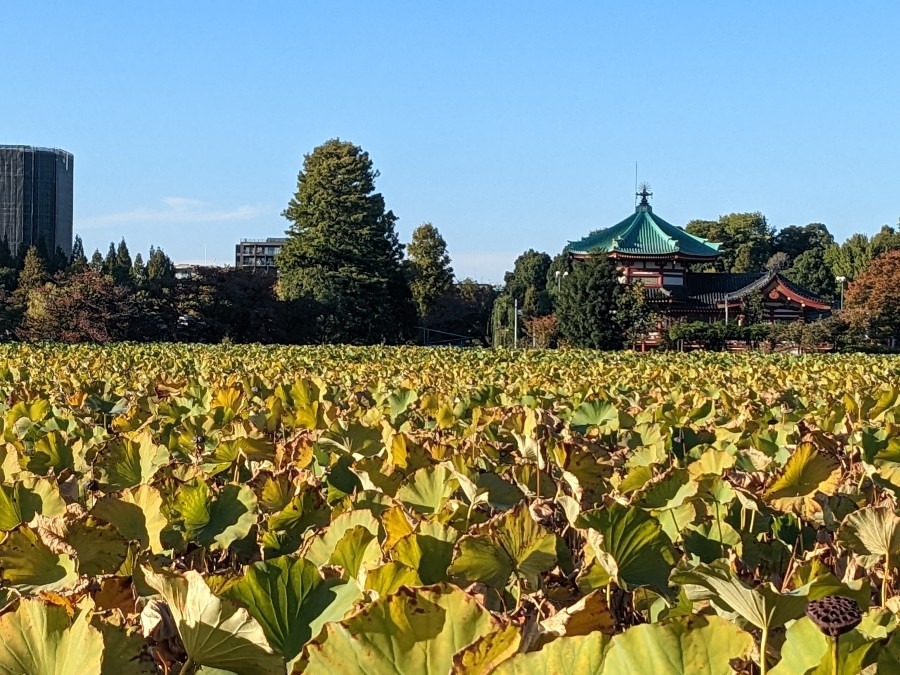 Shinobazu Pond
Shinobazuno Pond is located in Ueno, Tokyo.
The water is not visible at all because the lotus leaves growing in the foreground cover the pond.
The hall in the back is called Benten-do, and it is octagonal in shape so that it can be visited from any direction.
The leaves are withering and the dreary appearance is also tasteful.