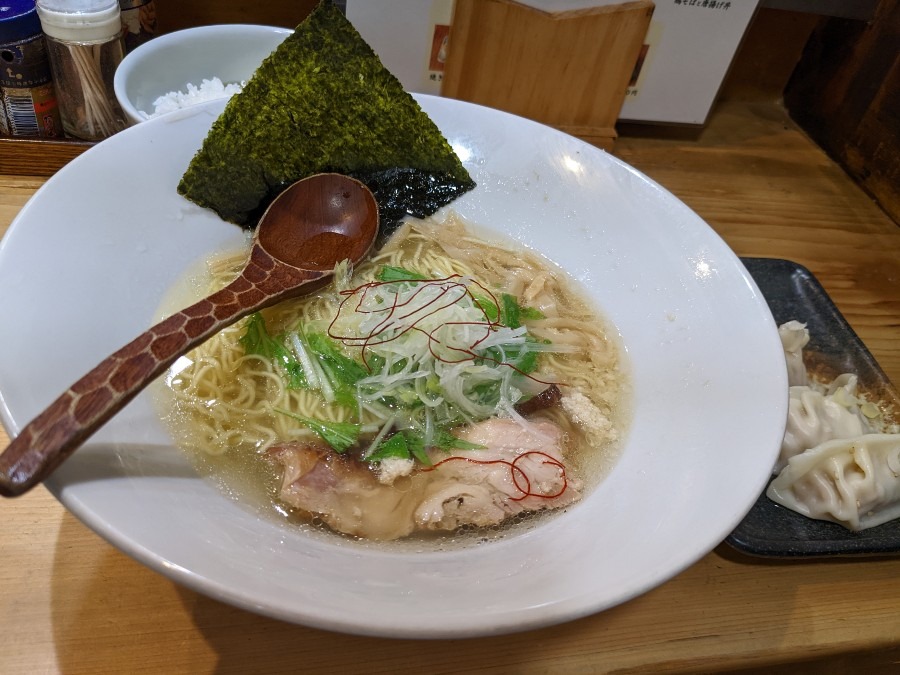 Chicken Soba Soruto
This is a weekday lunch set at Chicken Soba Soruto in Shimokitazawa.
Ramen alone is often over 1,000 yen these days, but this set comes with ramen, rice, and 3 gyozas for 900 yen, so it's very inexpensive!
The chicken soba noodles are of course good, but the soup is just superb!
The taste is clear and gentle, but the umami of the chicken is well expressed. No matter what country you are from, you will say, "It's so good!".