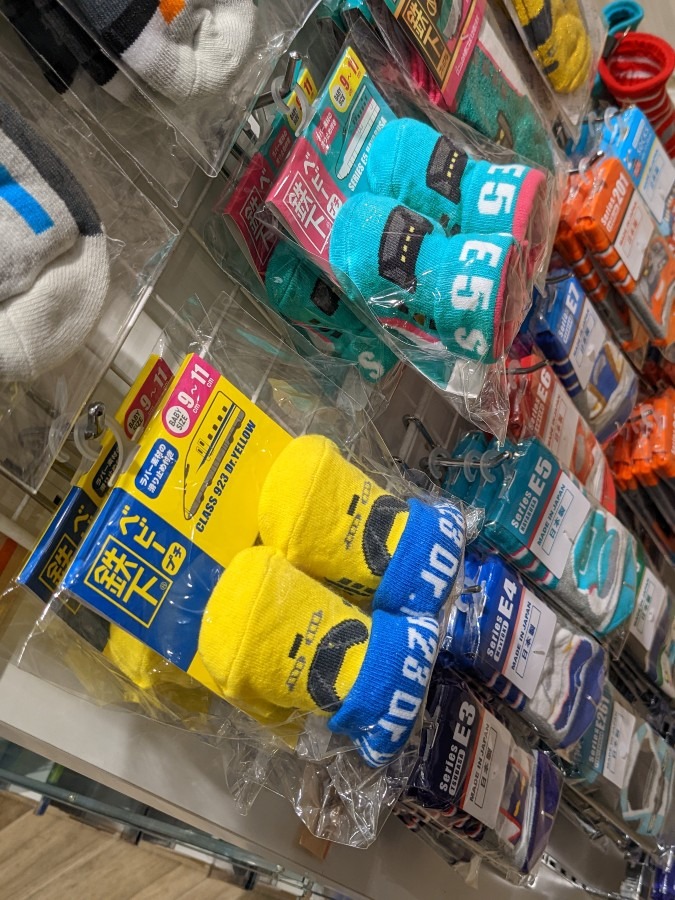 It could be a good runner!
Socks for babies with Shinkansen design. Aren't they so cute?
The yellow color is "Doctor Yellow" for maintenance, which is said to make people happy because it is rarely seen, and the green color is the E5 series trains of "Hayabusa" and "Hayate.
If babies wear socks like these, they will surely become agile in the future.
They were sold at "TRAINIART" in Tokyo Station. They would be a great souvenir of a trip to Japan for kids.