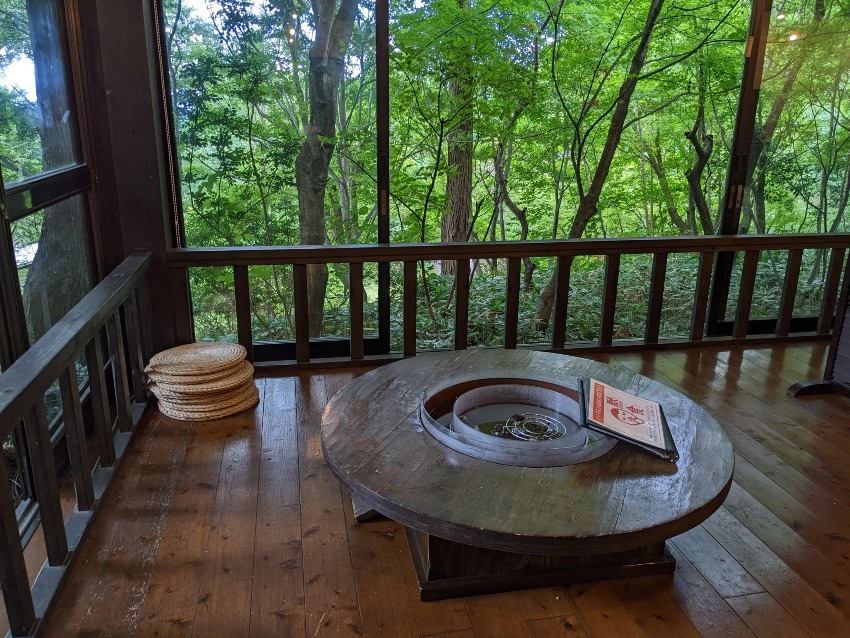 Yuukyo
Soumen noodles served in a charming old Japanese house surrounded by greenery is the perfect summer treat!
The noodles are poured on a circular table with cold water running through it, and you pick them up with chopsticks, dip them in the noodle soup base and eat them.
I also highly recommend the vegetable tempura and fried chicken as a side dish!
The restaurant is "Yuukyo" in the mountains of Minamishimabara City, Nagasaki Prefecture.
You should definitely go there when you visit Nagasaki!