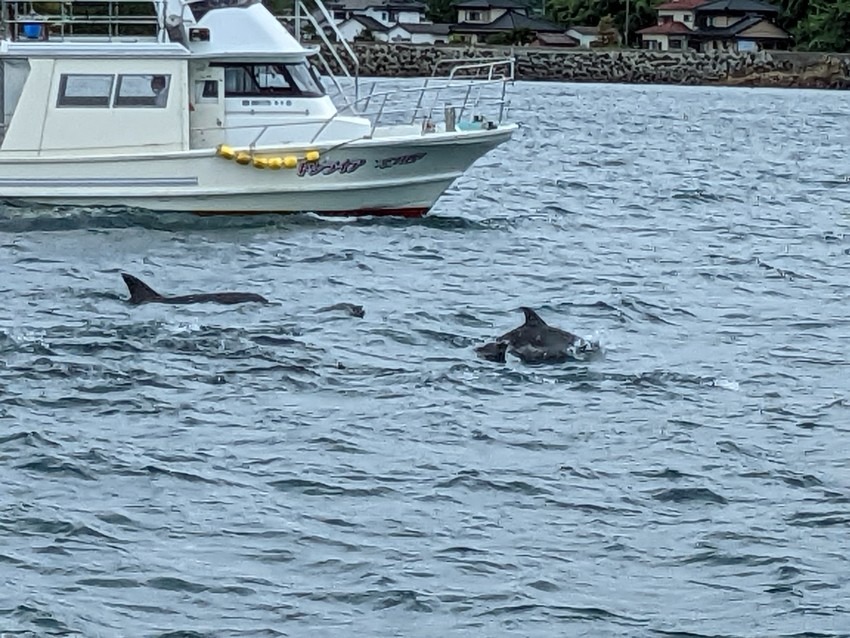 Minami-Shimabara dolphin watching
After about 30 minutes on a sightseeing boat, we came upon a pod of wild dolphins!
The tiny baby dolphins were also jumping energetically.
About 200 dolphins have settled here, so they have a good chance of seeing dolphins.
I was really excited because the wild dolphins were right there!
It was a good memory of my trip to Nagasaki.