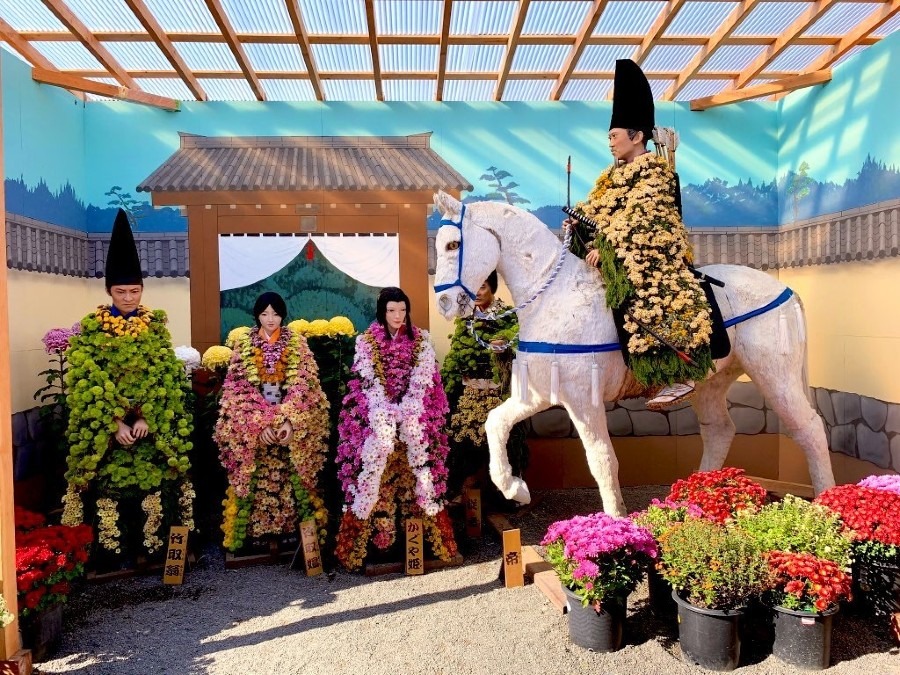 Chrysanthemum Dolls
This is "Chrysanthemum Doll" in Nihonmatsu City, Fukushima Prefecture.
The largest chrysanthemum festival in Japan. The festival was temporarily cancelled due to the Covid19 disaster, but will be revived in 2022.
Held annually from October 1 to November 23, the festival boasts approximately 130 chrysanthemum dolls and 30,000 chrysanthemum plants.
It is one of the most popular spots, visited by about 200,000 people every year.