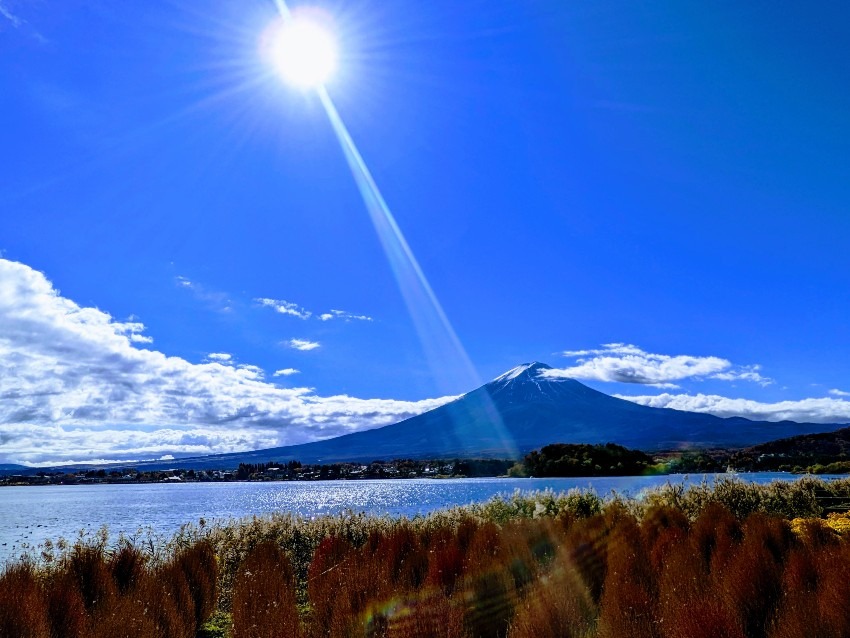 Mt Fuji as seen from Oishi Park
Fuji as seen from Oishi Park in Kawaguchiko, Yamanashi Prefecture.
The weather was beautiful, and I was able to photograph a very beautiful Mt.
You can see Lake Kawaguchi in the foreground.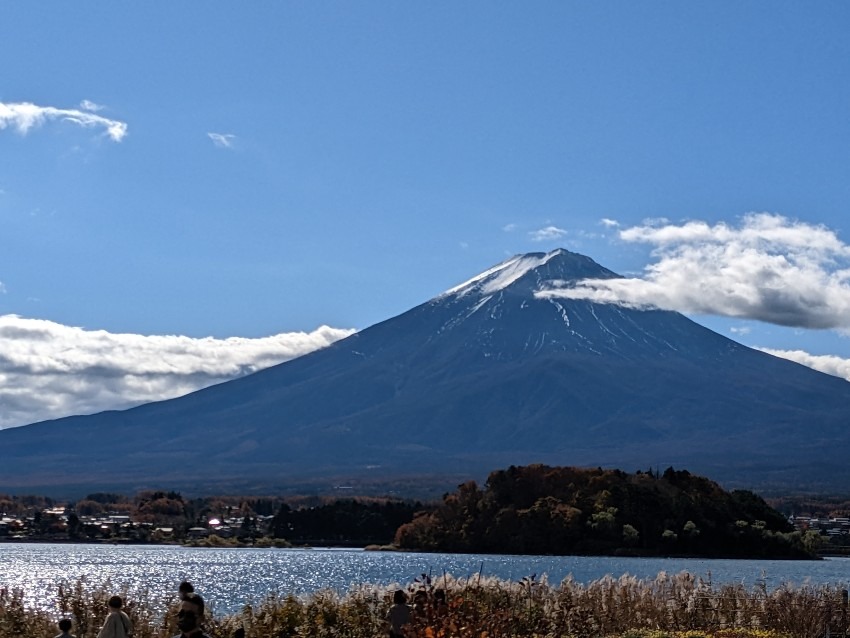 Here's a little close-up
I'm glad it was sunny today since it rained the day before!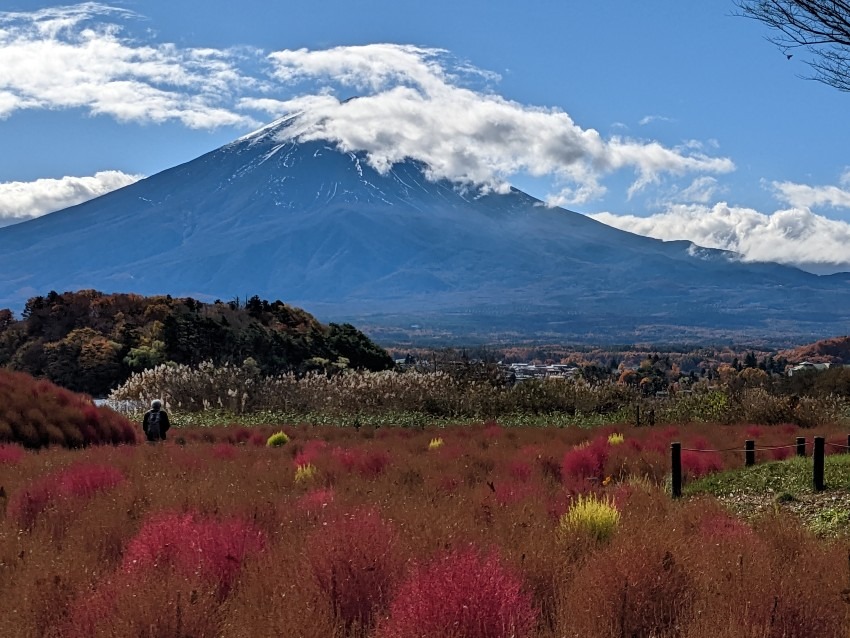 Kochia at its best
The kochia in the foreground is also turning red, creating a stunning gradation of leaves.
Fuji is beautiful any time of the year, but it is also spectacular in the season of autumn leaves!