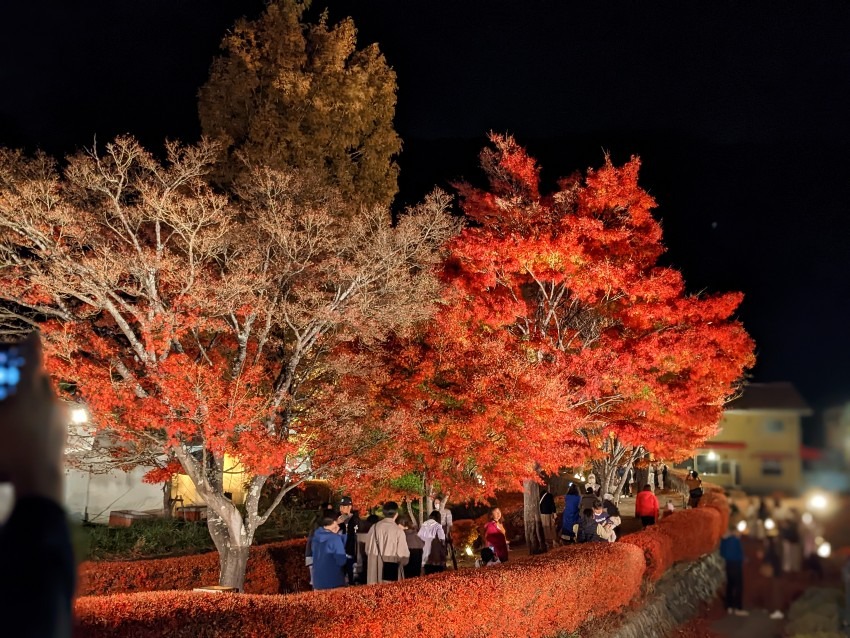 Kawaguchiko Maple Festival
I visited the Momiji Festival being held in Fujikawaguchiko Town in Yamanashi Prefecture.
It is illuminated at night and very beautiful.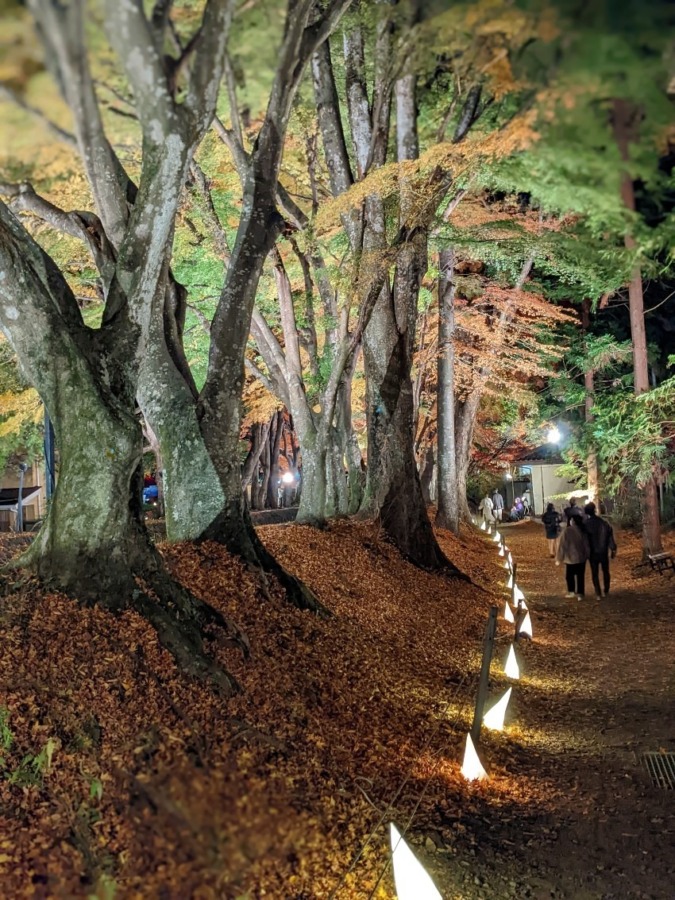 The maple corridor is fairly long, and everyone is taking pictures while enjoying the autumn leaves at night.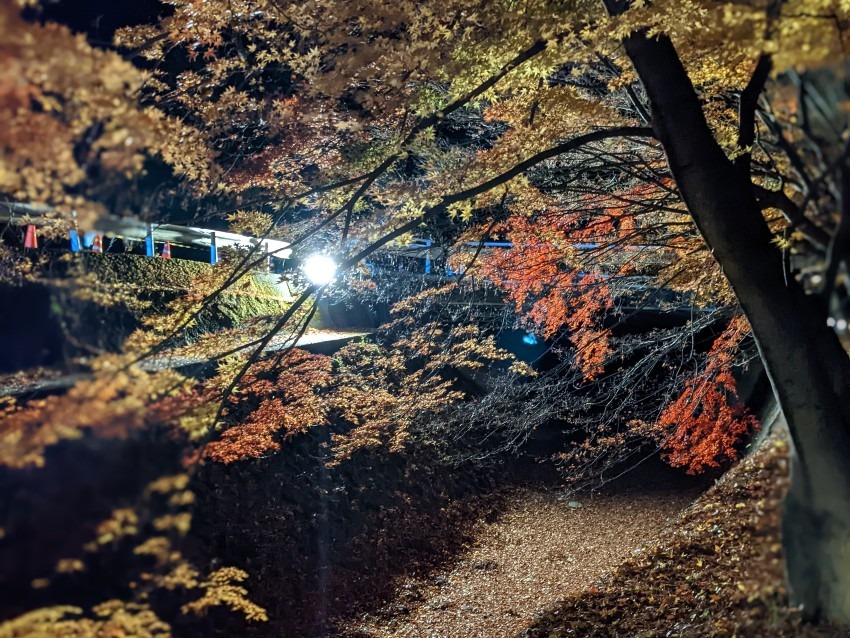 It is very colorful with red, orange, yellow and green mixed in. Now is the best time to see them, so be sure to go see them.