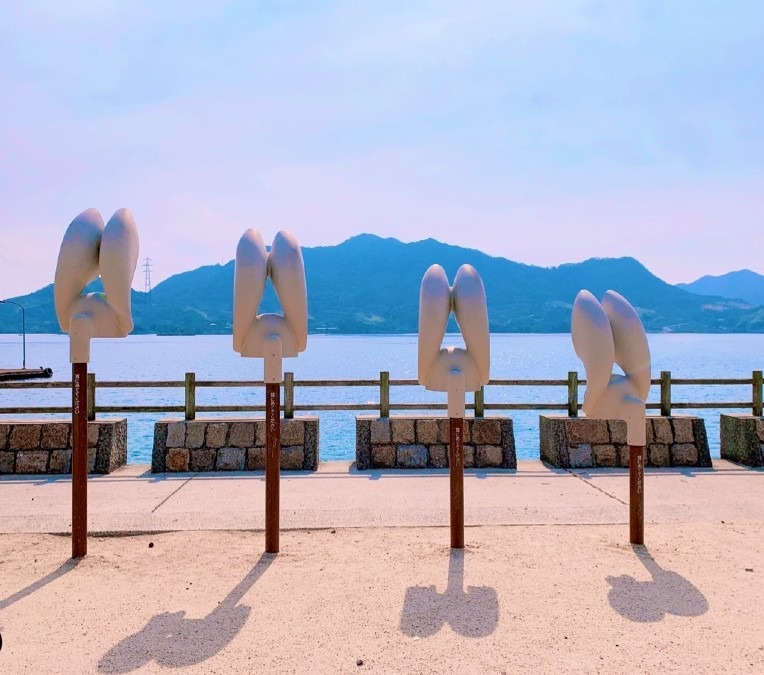 rabbit island!
Okunojima Island is located in the Seto Inland Sea.
In fact, this is the only rabbit island in the world where 900 rabbits live!
The island is only about 4 km long, so you can enjoy it in half a day. You can take a ferry to the island, and as soon as you get off the ferry, you will see rabbits…. Food is not sold on the island, so if you want to feed the rabbits, you will need to bring your own food.
Don't forget to take a commemorative photo at the very popular photo spot, "Rabbit Ear parabolic reflector"!