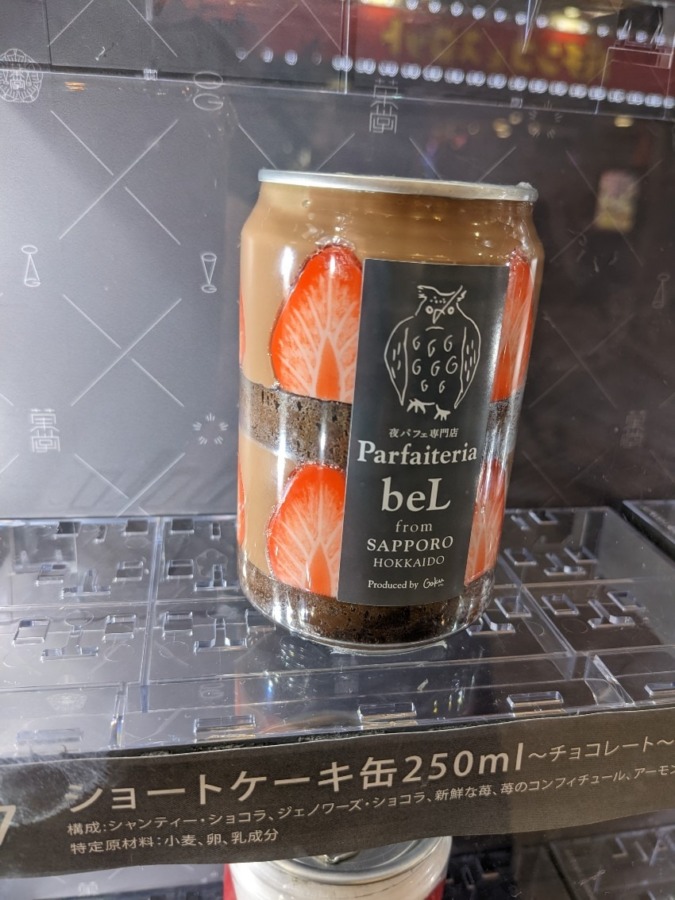 I found this vending machine when I was walking in Shibuya.
The contents of the can is not a drink, but a shortcake!
Inside the can is a sponge cake, cream, and strawberries.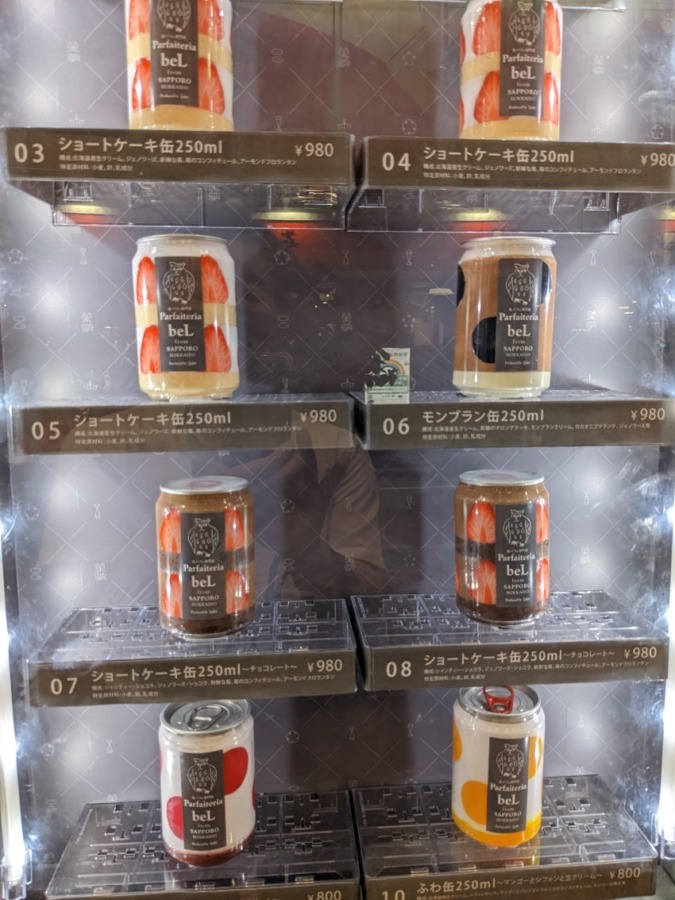 You can eat it at your hotel during your trip, but if you give it as a souvenir, people will be surprised.
It is located outside of Shibuya Mark City near the scramble crossing, but it is in an inconspicuous location, so it may be hard to find.