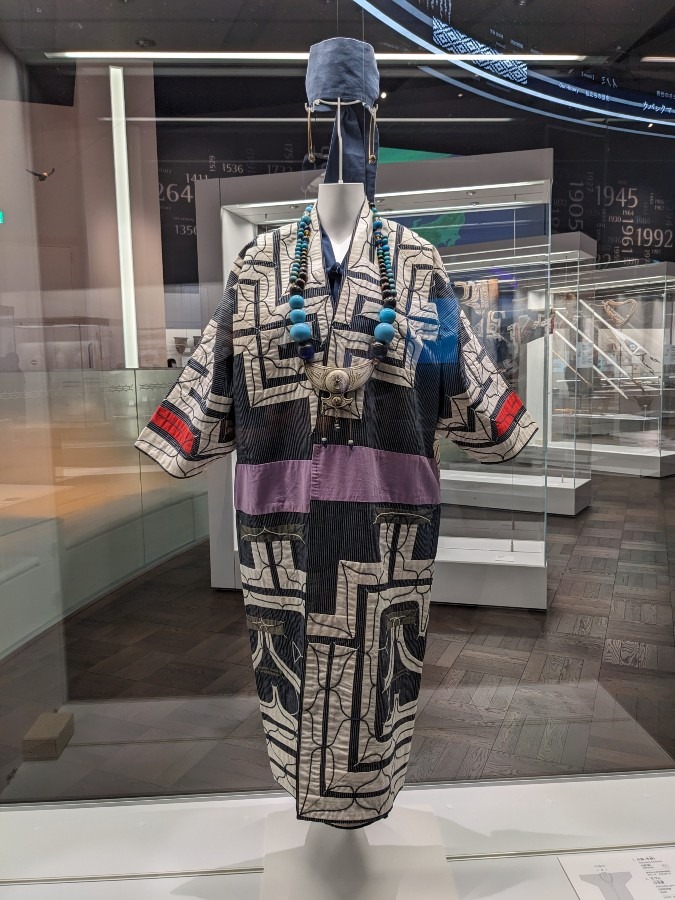 Ainu folk costume (female)
This is the folk costume for women of the Ainu, the indigenous people of Hokkaido. The unique pattern is very attractive.
It is said to be a formal dress used during ceremonies.
It is displayed at a facility called Upopoi in Shiraoi-cho, Hokkaido, which introduces Ainu culture.