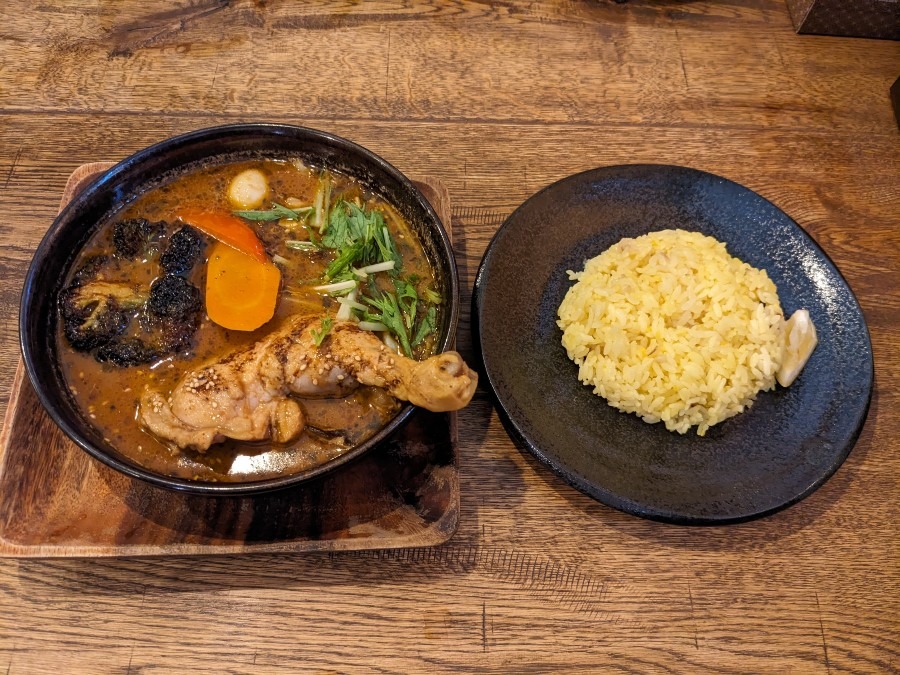 Soup Curry in Hokkaido!
Have you ever had soup curry, which originated in Sapporo?
This is the famous "GARAKU" soup curry in Hokkaido.
Hokkaido in summer is hotter than I imagined, and it was extremely hot in this restaurant, too, but the spicy soup curry was very tasty.
Especially the chicken leg was very tender and excellent!
If you go to Hokkaido, you must try it!