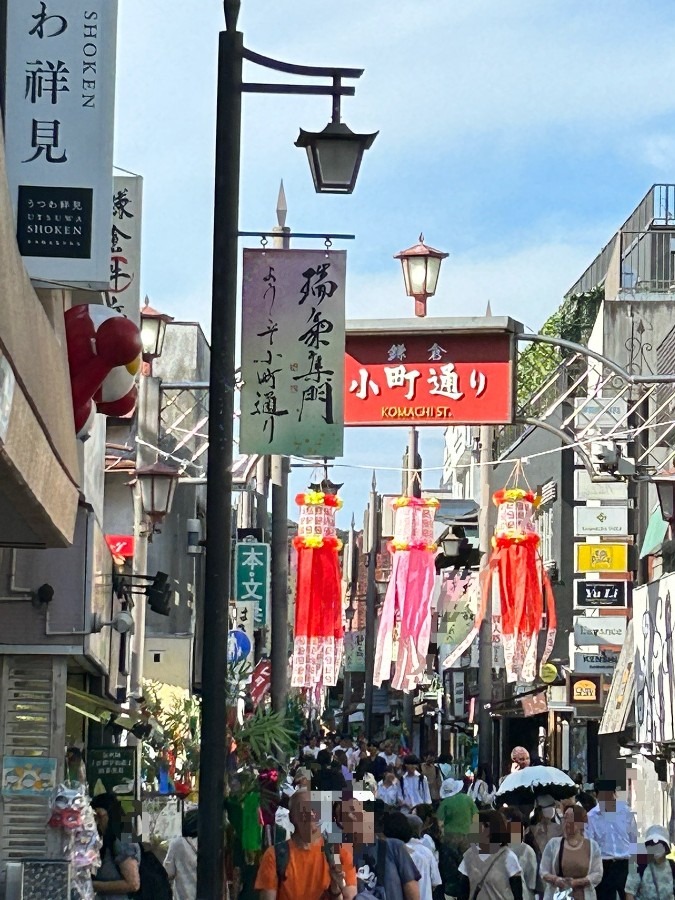 Komachi Street
This street leads from Kamakura Station to Tsurugaoka Hachiman Shrine and is lined with many souvenir stores and restaurants.
Even though it is a weekday evening, there are so many people.
Kamakura is also home to many sacred places for the famous anime "Slam Dunk," so there were many foreigners wearing basketball uniforms.