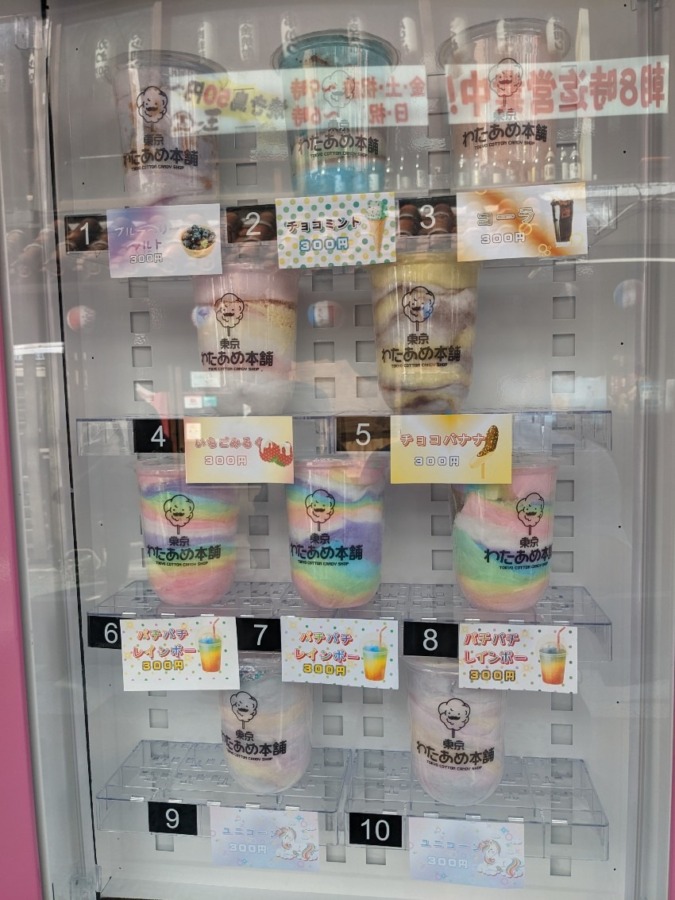 Wataame!
I found a cotton candy vending machine in Shimokitazawa, Tokyo.
Watayame itself is rare, but a watayame vending machine is quite rare even in Tokyo.
The rainbow-colored one is also very cute.
It comes in a cup, so it is convenient for eating and walking around, but I wonder if it would have a fluffy texture if it was packed tightly.