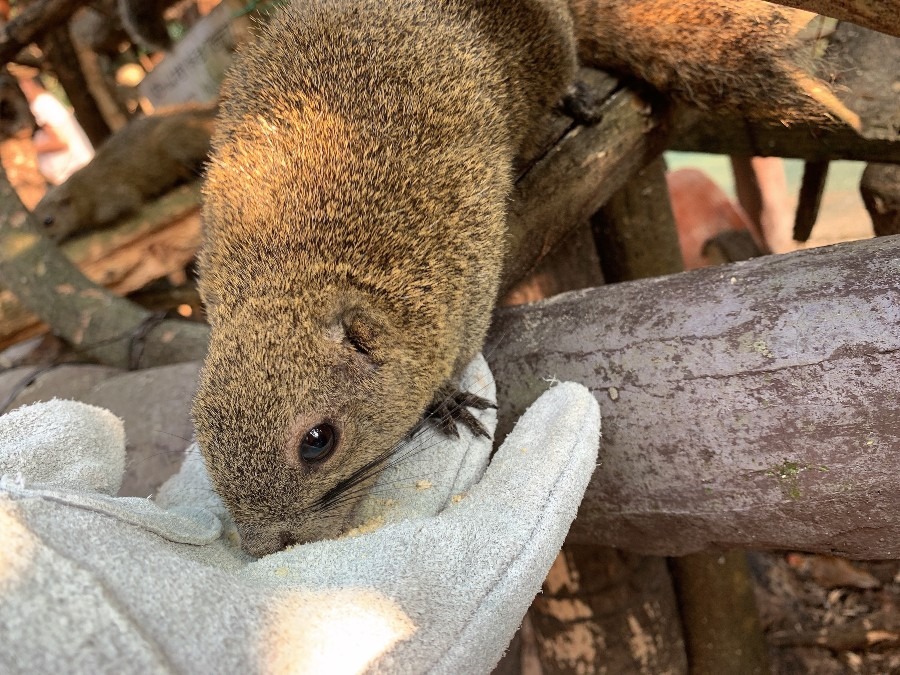 Kinkasan Squirrel Village in Gifu City, Gifu Prefecture
The Squirrel Village is located at the top of a mountain, so you can take the ropeway to get there in a relaxed manner. On the way there, you will have a panoramic view of Gifu City, so a camera is a must!
The Squirrel Village is covered by a "Shinobi Gaeshi (ninja fence)" that prevents the squirrels from getting out, so they do not escape and play freely in nature. So you can feed and touch them directly with gloves on.
And there is no time limit, so you can enjoy yourself!