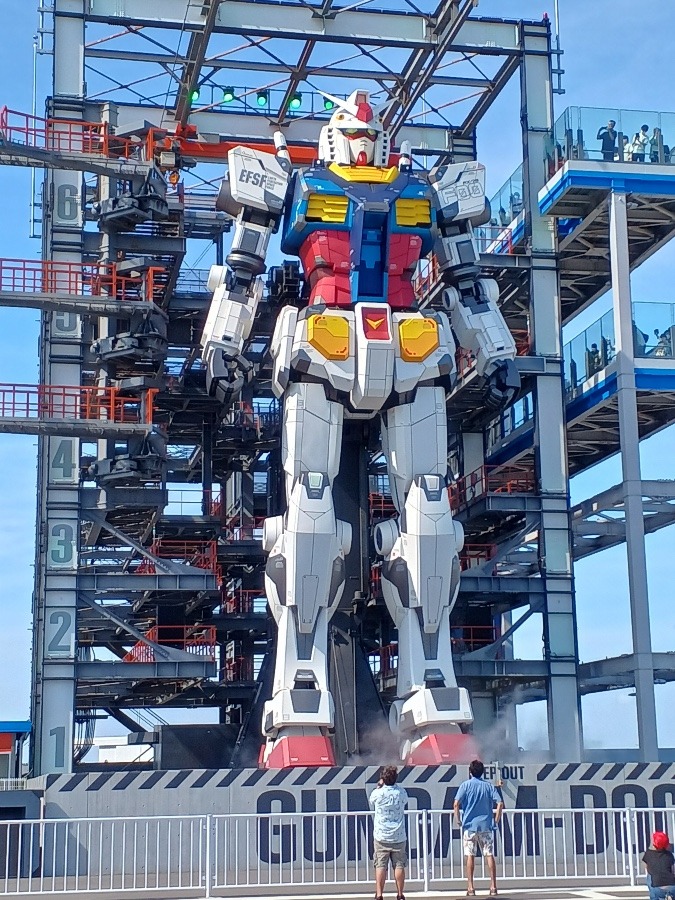 GUNDAM
I saw a life-size moving Gundam in Yokohama!
It is very exciting to see a big Gundam up close!
This is the only place in Japan where you can see a moving Gundam, and it will be open until the end of March next year, so if you like Gundams, you should definitely see it.
They also sell limited edition Gundam plastic models.