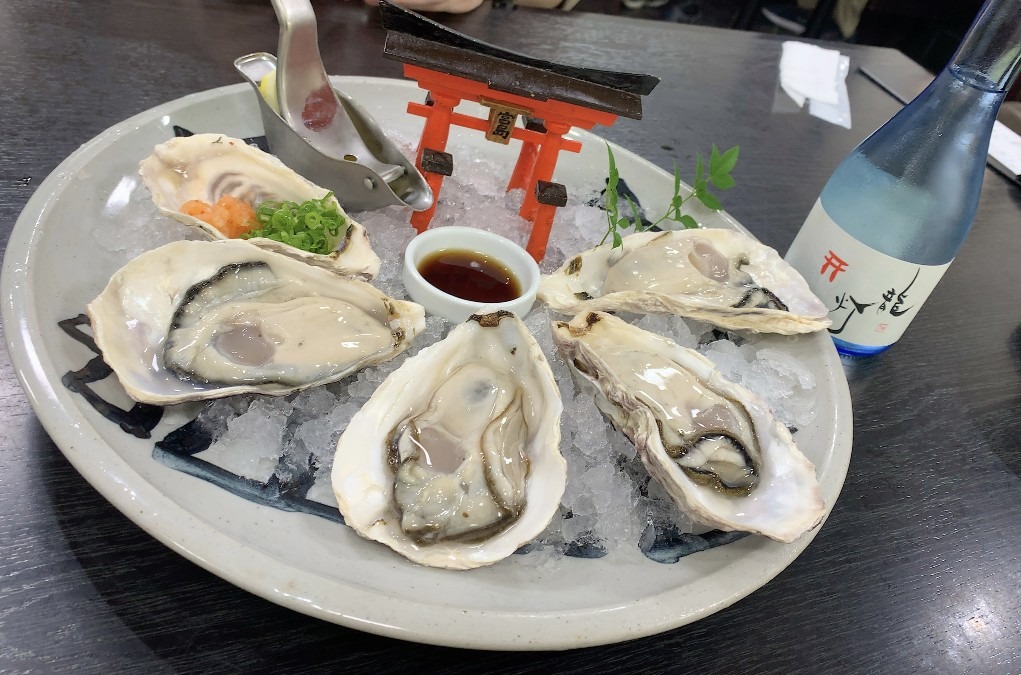 Oyster of Miyajima!
Yakigaki no Hayashi in Miyajima, Hiroshima Prefecture.
This restaurant is said to be the first restaurant in Japan to serve grilled oysters.
Generally, fresh oysters are in season in winter when the temperature drops, but at this restaurant…!
You can eat raw oysters any time of the year!
The Miyajima-spec plate looks especially nice, and many people order it as a commemorative gift.
We hope you will enjoy the authentic taste of this long-established restaurant.